About Us
We are a small independent business based in Dagenham, Essex. Our aim is to supply the highest quality environmentally friendly and cruelty free luxury handmade bath & body products at affordable prices.
We offer free local delivery to Dagenham & Havering and cheap Nationwide delivery as well as Free Delivery on all orders over £20.00
You won't want to leave your bath!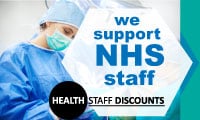 Business insurance provided through Simply Business.
View our insurance details
www.simplybusiness.co.uk